Today and tomorrow (12th and 13th May), scientists from the Centre for Ecology & Hydrology are convening a symposium at our Lancaster site to mark 20 years of monitoring of terrestrial sites within the UK's Environmental Change Network (ECN).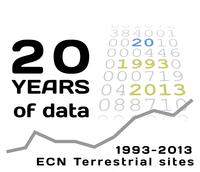 ECN is the UK's long-term environmental monitoring and research programme, making regular measurements of air, soil, water and a range of animals and plants across a network of sites to determine how and why the natural environment is changing.
Participants at the anniversary symposium are considering two key questions:
What environmental changes have we observed over the last two decades?

How should ECN develop to meet future challenges?
Terry Parr Science Area Lead for Monitoring and Observation systems at the Centre for Ecology & Hydrology is giving the first talk at the symposium titled "A brief history of the future of the UK Environmental Change Network". He said, "When it was launched in 1992, ECN was in many ways ahead of its time. Its founders recognised the value of long-term, consistently collected, integrated data as an essential part of the research needed to provide the evidence base for decision making underpinning environmental management and the policy cycle. ECN is still an essential part of our research and evidence base."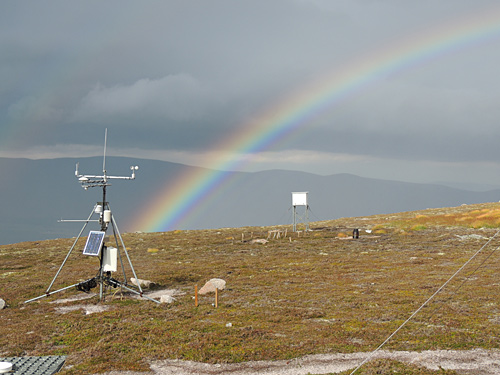 As well as several talks from CEH scientists the other speakers at the symposium come from a wide range of organisations including Natural England, UK Environmental Observation Framework, ADAS, Forest Research, LTER-Europe, James Hutton Institute, British Trust for Ornithology and several Universities who use ECN data.
More details of the programme can be found here.
While there are numerous long-term, issue-specific environmental monitoring initiatives nationally, ECN's unique multi-disciplinary approach enables the analysis of important relationships between environmental variables and across ecosystem components. You can read detailed information about the measurements made and the protocols (methods) used here.
Additional information
Further details of the 20th Anniversary symposium
Previous new story - 20 years of ECN
Blogpost by symposium organiser Dr Andy Sier - Behind the scenes at the UK's Environmental Change Network
ECN is only possible through the combined efforts of many organisations and people. ECN is a multi-agency programme sponsored by a consortium of 14 UK government departments and agencies. These organisations (sponsors) contribute to the programme through funding either site monitoring and/or network co-ordination activities. The network is coordinated by staff at the Centre for Ecology & Hydrology. They manage the data, which are stored in a central database and are available through a variety of data access methods. ECN is also supported by several Research Partners.
CEH Blog: Behind the scenes at the UK's Environmental Change Network
You can follow the latest developments in CEH research via Twitter and our RSS news feed.