The Centre for Ecology & Hydrology (CEH) and the Indian Institute of Science (IISc), Bangalore today signed a memorandum of understanding which enables partnership on key challenges such as water security, impacts of air pollution, soil health and sustainability.
The MoU was signed by IISc Registrar Dr Mohan Das and CEH Director Prof Mark Bailey at IISc.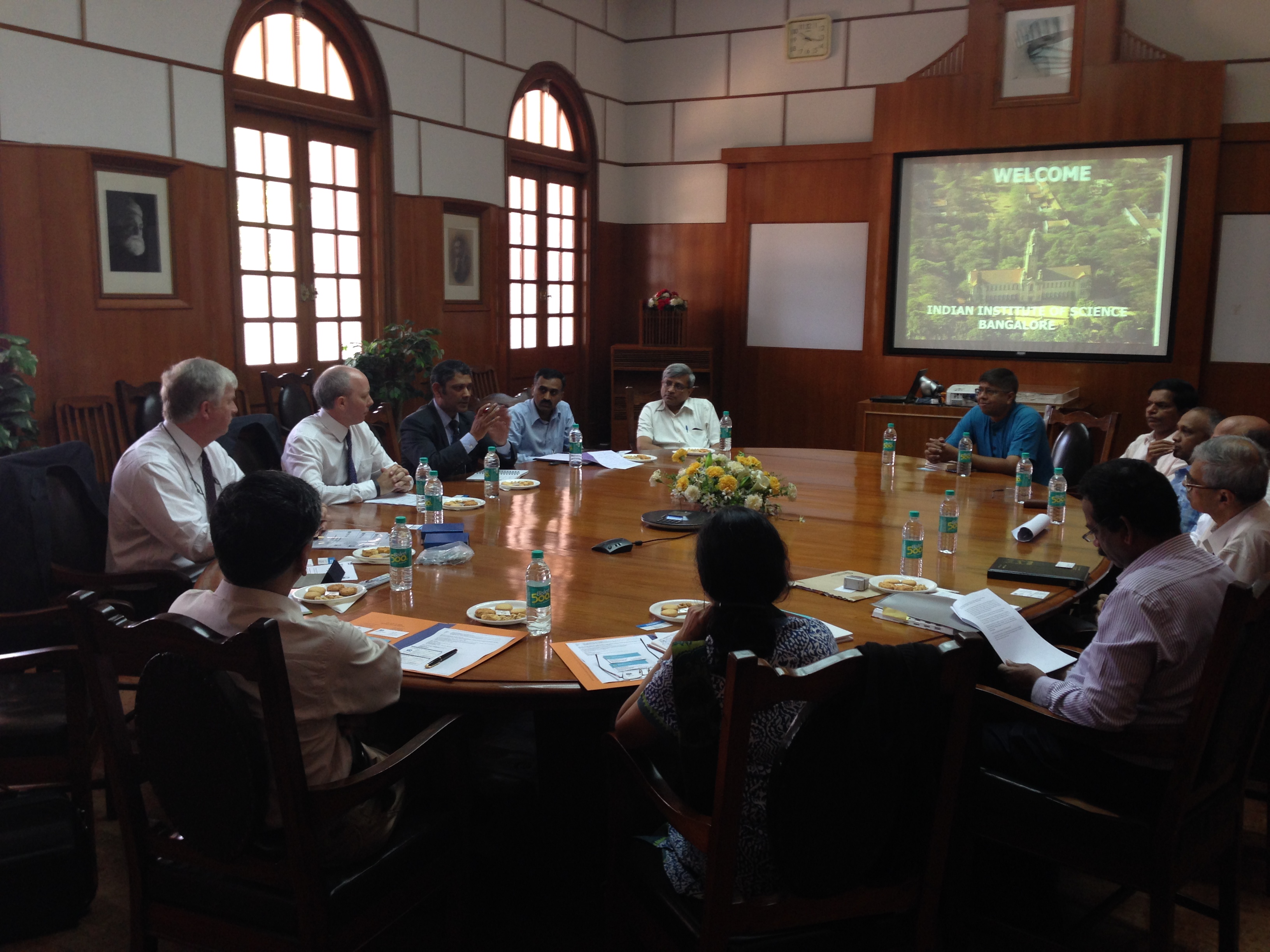 The two organisations will identify opportunities for development of collaborative research, exchange of research scientists, and joint staff and studentships. An initial project is for CEH scientists to work with an IISc team to monitor soil moisture at the IISc catchment near Mysore. CEH will supply a state-of-the-art Cosmic Ray Soil Moisture Measuring Device, COSMOS and train IISc, staff and students on its use.
Professor Alan Jenkins, Deputy Director of CEH and Director of Water and Pollution Science at CEH, said, "This type of partnership is crucial in carrying out research on the environment's grand challenges such as water security and soil sustainability issues. We will be working with IISc on a number of projects in the immediate future."
Professor Pradeep Mujumdar, Department of Civil Engineering, IISc, said, "This link with the leading environmental science institute in the UK offers huge opportunities for making significant advances in understanding our soil and water systems and how they can be best managed to provide essential ecosystem services."
As well as senior staff from both organisations, among those at the signing event were Ian Felton, British Deputy High Commissioner, Bangalore and Dr Nafees Meah, Director Research Councils UK (RCUK) India.
Following the MoU event, Prof Bailey gave a presentation at the Divecha Centre for Climate Change on insights for sustainable management of the environment.
More information
The British Deputy High Commission Bangalore issued a press release for this story.
Staff page of Professor Mark Bailey, CEH
Staff page of Professor Alan Jenkins, CEH
You can follow the latest developments in CEH research via Twitter and our RSS news feed.