Early in 2011 the first UK National Ecosystem Assessment (NEA) will be published, providing new information on the changing natural environment in terms of ecosystems and the range of services these provide to people. A number of Centre for Ecology & Hydrology scientists have key roles in the NEA process.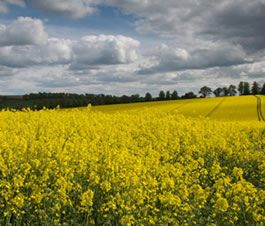 The need for the UK NEA arose from findings of the 2005 global Millennium Ecosystem Assessment (MA), which not only demonstrated the importance of ecosystem services to human well-being, but also showed that at global scales, many key services are being degraded and lost.
Examples of ecosystem services include products such as food and water, regulation of floods, soil erosion and disease outbreaks, and non-material benefits such as recreational and spiritual benefits in natural areas.
In 2007 the House of Commons Environmental Audit recommended that the Government should conduct a full MA-style assessment for the UK.
The scientific analysis for the UK NEA is being led by two Co-Chairs, Defra's Chief Scientific Adviser, Professor Bob Watson, and Professor Steve Albon of the Macaulay Institute.
Prof Albon is a former CEH staff member, while five current CEH scientists are playing a key role in the NEA process. Prof Bridget Emmett, Prof Rosie Hails and Dr Lindsay Maskell sit on the NEA Expert Panel, consisting of 27 of the UK's leading natural scientists, economists and social scientists. In addition, Prof James Bullock and Dr Laurence Jones are part of the coordinating Lead Authors team who will supervise the teams of authors writing the chapters for the assessment.Data from the recent fifth Countryside Survey of the UK, coordinated by CEH, is expected to form a major input into the NEA process.
The two-year NEA covers UK terrestrial, freshwater and marine ecosystems contained within collections of broad habitat types. An interim progress report was published last month with the full assessment due next year.
Additional information
UK National Ecosystem Assessment - Project homepage (external link)
Countryside Survey (external link)
Related CEH news stories
Putting a price on valuing our environment? The Valuing our Life Support Systems Symposium - 5 May 2009
Countryside Survey: UK report published - 18 November 2008
Countryside Survey: UK Headline Headline Messages from 2007 (available as a PDF download)
Details of CEH's Biodiversity science programme