Land cover map data from the Centre for Ecology & Hydrology has been made available through the newly launched Environment Digimap service from EDINA and Jisc.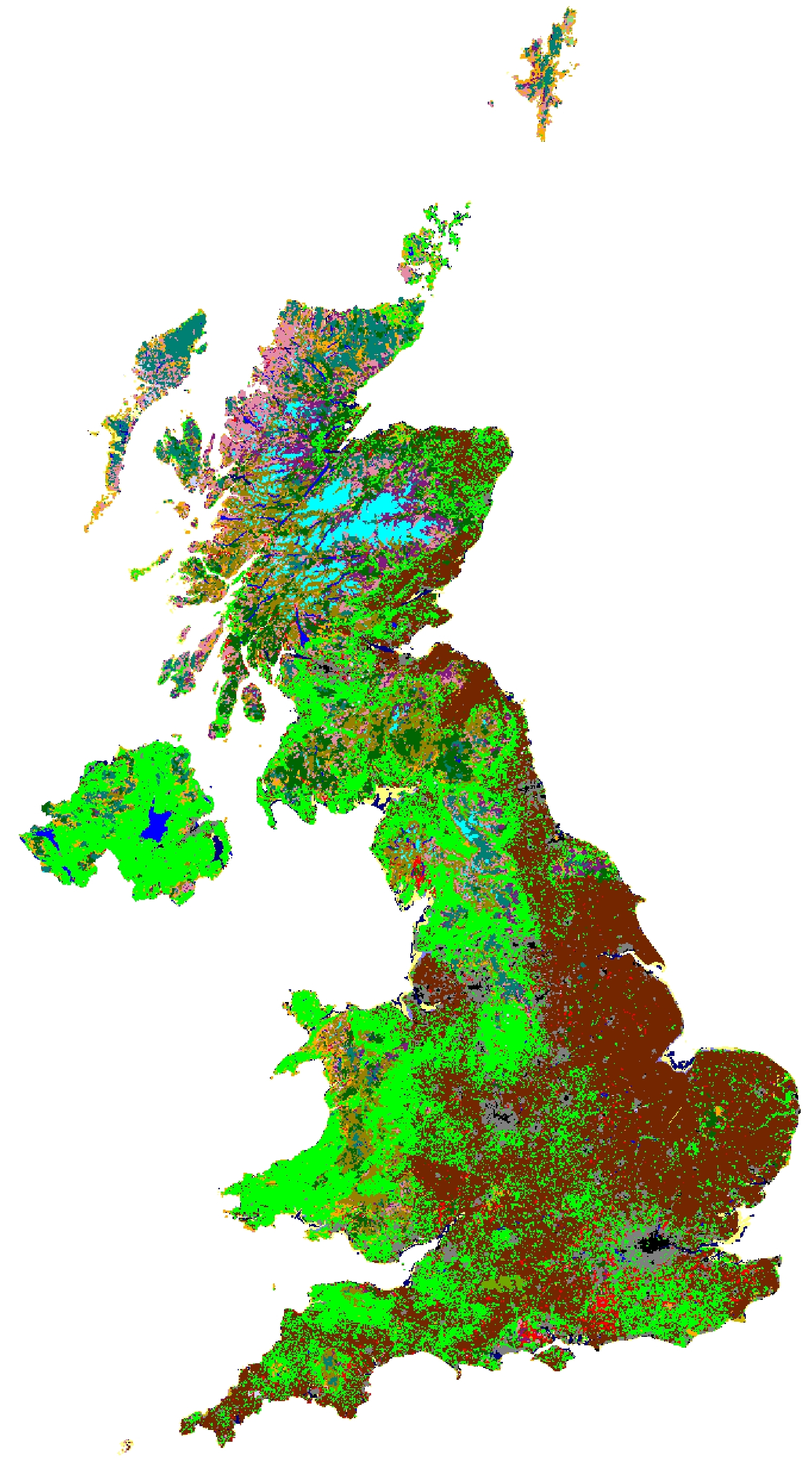 The service is available to subscribing academic institutions and will be free of subscription charges until July 2014. The CEH products provide a snapshot of land cover in Great Britain for each of the years 1990, 2000 and 2007. Datasets are available in 25m and 1km raster formats for each year as well as vector format for the 2000 dataset.
Land cover data from CEH has been used successfully in a range of research areas such as biodiversity, ecosystem services, landscape planning, habitat connectivity, catchment management, species distribution and habitat management.
More information on the products can be found on the Environment Digimap website.
Gwyn Rees, CEH's Director of Environmental Informatics, welcomed the launch of the Environment Digimap service. He said, "The launch of LCM on Environment Digimap is the latest example of CEH making its datasets easily available to the academic community. We have decades of experience in the collection, management and analysis of a wide range of environmental information. We use these skills to make sure our partners, stakeholders and the wider world can use the datasets to tackle today's environmental challenges."
Other wide-ranging and nationally important datasets, including the 1km land cover data, are already available via the CEH Information Gateway [NEED NEW INTERNAL LINK].
Additional information
Related CEH links
CEH land cover and hydrology datasets
CEH Information Gateway [NEED NEW INTERNAL LINK]
You can follow the latest developments in CEH research via Twitter and our RSS news feed.