Dr Brenda Howard of the Centre for Ecology & Hydrology recently spent a week in Japan participating in an International Atomic Energy Agency (IAEA) international expert mission to review remediation efforts in areas affected by the Fukushima Daiichi accident.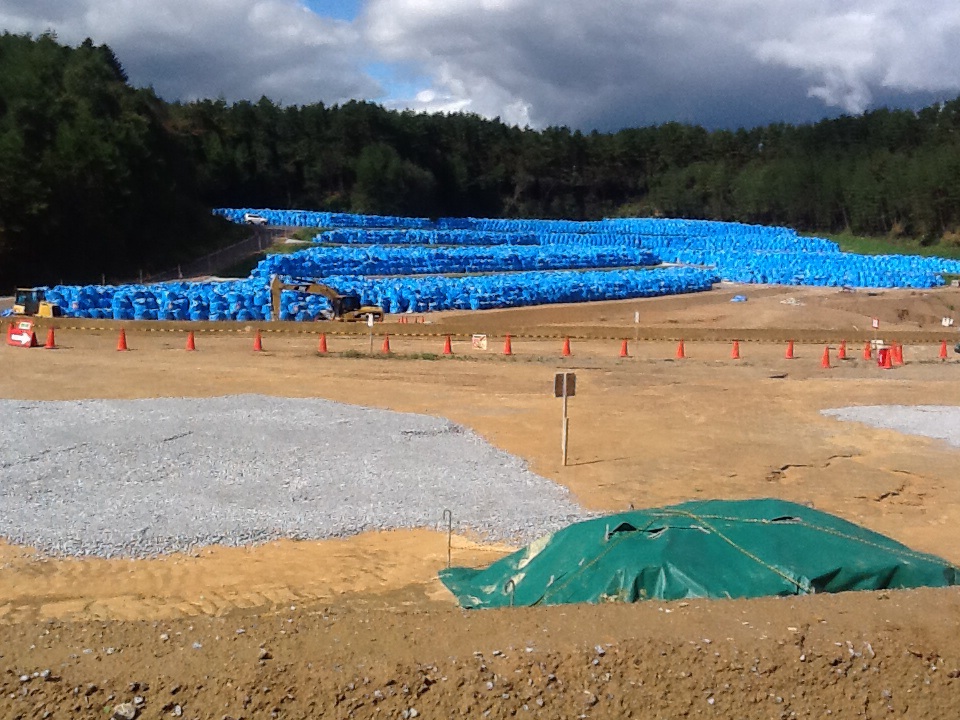 The visit concluded on 21 October 2013 with the presentation of a Preliminary Summary Report to Japan's Senior Vice-Minister of the Environment, Shinji Inoue.
The Mission, which was a follow-up to previous visit in October 2011, had the following three objectives:
To provide assistance to Japan in assessing the progress made with the remediation of the Special Decontamination Area (not included in the previous mission of 2011) and the Intensive Contamination Survey Areas;

To review remediation strategies, plans and works, in view of the advice provided by the previous mission on remediation of large contaminated off-site areas; and

To share its findings with the international community as lessons learned.
The report, "Follow-up IAEA International Mission on Remediation of Large Contaminated Areas Off-site the Fukushima Daiichi NPS", recognised the huge effort and enormous resources that Japan is devoting to its remediation strategies and activities, with the aim of improving living conditions for people affected by the nuclear accident and enabling evacuees to return home.
The Mission Team highlighted important progress since the first IAEA remediation mission in October 2011, noted that Japan had made good use of advice from that earlier Mission, and offered fresh advice in a number of areas where it is still possible to further improve current practices, taking into account both international standards and the experience of remediation programmes in other countries.
The IAEA issued a press release giving more details of the report and the visit. The Mission's Preliminary Summary Report can be viewed here. The final report will be presented to the Japanese government in December.
Additional information
Preliminary Summary Report [PDF]
The Mission Team assessed comprehensive information provided by the Japanese authorities and held discussions with the relevant institutions, including national, prefectural and local institutions. It also visited the affected areas, including several sites where remediation activities were conducted and some temporary storage sites for radioactive waste and soil, as well as a survey area for an interim storage facility, and a demonstration facility for incineration of sewage sludge.
The Mission was in line with the IAEA Action Plan on Nuclear Safety, which was unanimously endorsed by the IAEA's Member States in September 2011 and defines a programme of work to strengthen the global nuclear safety framework.
A press conference with the team leader of the IAEA mission, Juan Carlos Lentijo, held in Japan at the end of the visit, can be viewed here.
Related CEH links
CEH scientist participates in IAEA expert review mission on remediation around Fukushima Daiichi plant - 10 October 2013
You can follow the latest developments in CEH research via Twitter and our RSS news feed.