Dr Pete Carey from the Centre for Ecology & Hydrology's research site at Monks Wood will be talking about biodiversity at this weeks BA Festival of Science in Norwich.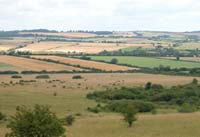 Dr Carey will be taking part in the "Biodiversity: what on earth is it?" public discussion taking place at the Norwich Forum on Thursday 7 September, from 17:45-19:30. The event will be chaired by local broadcaster Anna Hill, presenter of BBC Radio 4's Farming Today and On Your Farm.
Dr Carey will explain how long-term surveys are used to monitor changing land use across Europe, as a result of agricultural activity and climate change. He will explain how this changing landscape is impacting on wildlife and the distribution of different species changes.
Alongside the evening discussion, which showcases the global work of local biodiversity researchers, there will also be an opportunity for people to view an interactive biodiversity exhibition which is currently touring the UK. The "Biodiversity: what on earth is it?" Exhibition will be at The Forum for the whole of September. The Exhibition features many examples of CEH science including our work on the large blue butterfly, the GM Crops field trials, and the 6th Extinction.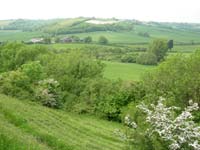 Admission to Biodiversity: what on earth is it? Exhibition and Discussion is free of charge. For more information visit the BBSRC website or telephone: 01793 413368.
BA Festival
The BA (British Association for the Advancement of Science) aims to promote openness about science in society and to engage and inspire people directly with science, technology and their implications. Established in 1831, the BA organises major initiatives across the UK; these events include the annual BA Festival of Science and National Science Week.
The BA Festival runs from 2-9 September 2006.