Plenary speakers are being rapidly signed up for our Lakes Research International e-Conference taking place in March 2014 and we are delighted to announce the first full session. Taking part in session three, "Assessing future research requirements for the safe and effective use of geo-engineering, including whole lake experiments", are five European researchers with direct experience of conducting laboratory, mesocosm and whole lake experiments to examine the effects of geo-engineering products on the physical, chemical and ecological processes operating in our lakes.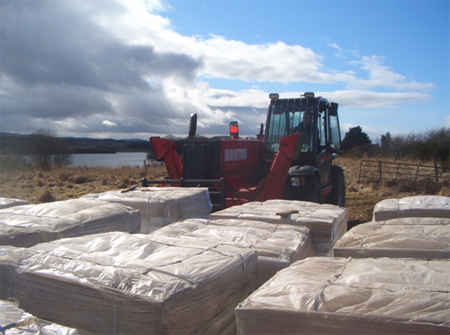 The speakers, collectively, have advanced our understanding of the operational performance of a range of products across different lake types, leading to the development of best practice methods to support the use of geo-engineering products in lakes.
The plenary speakers for Session Three are:
The format of the session, which runs between 17 – 21 March 2014, will be an introductory video by the session chair Dr Kasper Reitzel, University of Southern Denmark, followed by individual plenary video talks, and a final session summary video by Dr Reitzel. Each speaker will present their perspective on the session topic to generate discussion and debate among the conference participants. During the week, all conference participants are invited to comment on the topics and issues discussed in the video presentations via the conference forum.
For details of how to register and get involved, please click here.
Two speakers, Emeritus Professor Brian Moss, Liverpool University, UK and Dr Geoff Phillips, Environment Agency, UK, have also been confirmed for Session One, "The need for geo-engineering in lakes and forecasting of unintended consequences". This session runs in the first week of the conference from 10 – 14 March 2014 and is chaired by Prof Stephen Maberly of the Centre for Ecology & Hydrology.
Thanks from the organising committee to all plenary speakers who have agreed to participate in this e-conference. We look forward to helping you record your plenary video presentations!
Further information
Conference structure: more details
Session chair: Dr Kasper Reitzel
Session chair: Prof Stephen Maberly
You can follow the latest developments in CEH research via Twitter and our RSS news feed.