CEH's new Science Strategy, which was published in January 2014, identifies three interdependent, major societal and environmental challenges: Securing the Value of Nature, Building Resilience to Environmental Hazards, and Managing Environmental Change. We're delivering the strategy through a number of Science Areas and underpinning activities.
Over the next few weeks you can find out more about each Science Area as we profile them in a series of blog posts.
NERC's Centre for Ecology & Hydrology (@CEHScienceNews) has launched its new Science Strategy http://t.co/RRpGGaeb4w

— NERC (@NERCscience) January 31, 2014
The first Science Area to focus on is Biosphere-Atmosphere Interactions. There are crucial societal and environmental issues relating to air pollutants, greenhouse gases, and global carbon and nitrogen cycles. CEH research aims to understand and quantify interactions between the biosphere and atmosphere based on measurements, experiments and modelling of greenhouse gases, reactive air pollutants, water and energy.
Image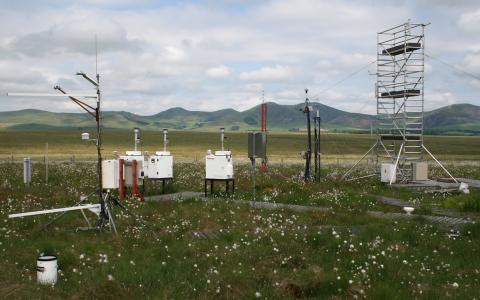 Surface-atmosphere exchanges of gases & aerosols play fundamental role in determining air quality & are an important driver of climate

— CEH Science News (@CEHScienceNews) February 5, 2014
In turn, biological communities & the physical environment change in response to changes in climate & atmospheric pollution

— CEH Science News (@CEHScienceNews) February 5, 2014
Developing the policy basis for addressing these issues demands the combination of monitoring and modelling of the exchange of gases, aerosols, particulate material, energy and water at land and water surfaces, and effects on local, regional and global climate.
Image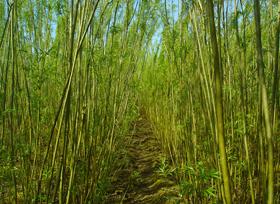 Our BAI Science Area quantifies surface-atmosphere exchanges & interactions using measurements, experiments & modelling

— CEH Science News (@CEHScienceNews) February 5, 2014
We study a wide range of habitats, incl forest, grassland, wetlands, urban areas and cropland, including bioenergy crops

— CEH Science News (@CEHScienceNews) February 5, 2014
Read more about our Bioenergy crops research in our Energy and the Environment portal.
Our BAI research supports UK, Euro & global policies to mitigate environmental & health impacts of pollution, land use & climate change

— CEH Science News (@CEHScienceNews) February 5, 2014
Our Nutrient World, published in February 2013, highlighted how humans have massively altered the natural flows of nitrogen, phosphorus and other nutrients. While this has had huge benefits for world food and energy production, it has caused a web of water and air pollution. 
Image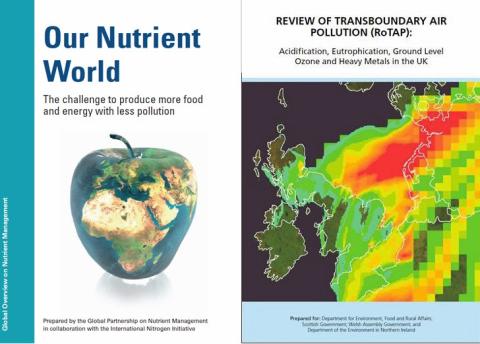 The Review of Transboundary Air Pollution, published in June 2012, found that the chemical climate of the UK has changed dramatically over the last 30 years and continues to change as a consequence of UK and European policies to solve air pollution problems.
Recently published research and commentaries highlight some of our work in Biosphere - Atmosphere Interactions.
The value of acknowledging societal costs of N2O emissions - CEH-led study featured by @SfEP http://t.co/wT2z8Ffera #greeneconomy

— CEH Science News (@CEHScienceNews) January 29, 2014
Author Dr Chris Huntingford comments on new short lived climate pollutants paper in @NatureClimate http://t.co/PdYTBG9p2z #climate #science

— CEH Science News (@CEHScienceNews) November 21, 2013
Evaluating performance of commonly used gas analysers for methane eddy covariance flux measurements http://t.co/relgjMiQhF #oa discussion

— CEH Paper Alerts (@CEHPaperAlerts) February 10, 2014
@CEHScienceNews Chris Malley et al: ozone variation UK #EMEP supersites in Eurocontext: spot them in their clusters! http://t.co/IPVR7cqPw1

— Christine Braban (@ChrisBraban) November 17, 2013
New paper: Remote sensing of leaf nitrogen pools in crops & grasslands in Europe http://t.co/kkNngEDuoo -#openaccess study in Biogeosciences

— EGU (@EuroGeosciences) October 7, 2013
Read more about Biosphere-Atmosphere Interactions on the CEH website, including a Science Area Summary [PDF].