When the United Nations designated 2015 as the International Year of Soils (IYS), the Centre for Ecology & Hydrology (CEH) jumped at the opportunity to showcase our own soils work.

In Scotland the multi-organisation steering group co-ordinating IYS started off talking about Nature papers and high profile reports, but the more we talked the more we kept coming back to the idea we needed to explain the value of soils to wider public. While journal papers are important, they aren't aimed at the general public, who, after all, ultimately fund our research. So we expanded the focus to include activities for a wider audience including Members of the Scottish Parliament (MSPs), land use practitioners, gardeners and families.
Our final plan for the year extended throughout the organisation, with CEH also taking IYS activities out to the public with the Royal Welsh Show and Treborth Garden open day.
A diary of IYS activity involving CEH staff shows just what a busy year it's been!
March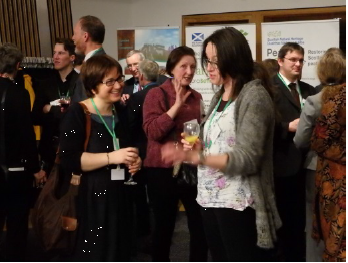 CEH staff attended a reception for MSPs and policy makers at Scottish Parliament, titled 'International Year of Soils: Scotland's Contribution'. Keynote address were given by:
Aileen McLeod, Minister for Environment, Climate Change and Land Reform,
James Curran, outgoing Chief Executive of the Scottish Environment Protection Agency,
Susan Davies Chief Executive of Scottish Natural Heritage (SNH), and
Geoff Simm from the Scottish Government's Strategic Research Programme.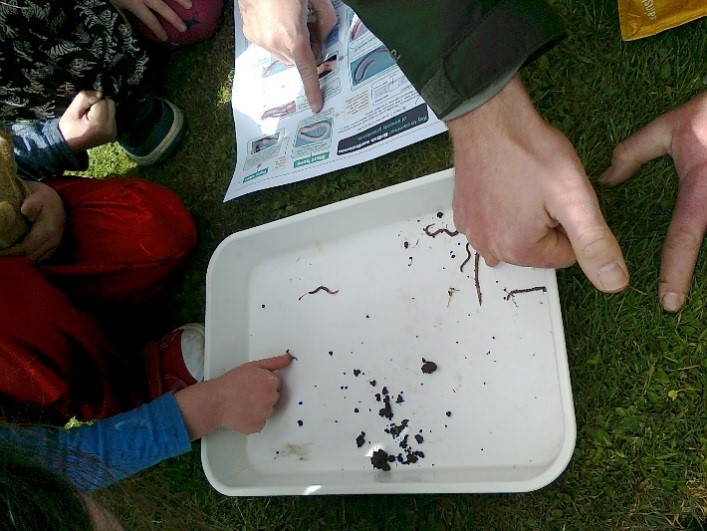 To coincide with the reception, a motion was put to the Scottish Parliament celebrating International Year of Soils and highlighting their importance.
May
Staff from CEH ran soils activities at Treborth Botanic Garden, in collaboration with OPAL, Wild Elements and Friends of Treborth. Childrens' experimental activities on worm identification, soil erosion and soil texture were provided, as well as information for adults and pH testing of garden soils. The soil bugs provided by BSSS were also very popular!
July
Soils were a prominent feature of the CEH stand at the Royal Welsh Show, garnering interest from the farming community and the general public. The new Glastir Monitoring and Evaluation Data Portal was officially launched at the Royal Welsh Show (21 July 2015) at the joint CEH and Bangor University stand. Information on the UK Soils Observatory was also presented.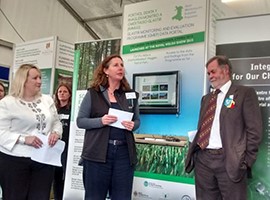 September
Summerhall IYS talk and exhibition
CEH had a stand, and facilitated workshops as well as one of SNH's 'Sharing Good Practice' Events on the theme 'Making Soil Count'. The event attracted people from a wide range of backgrounds including researchers, land managers, countryside rangers and conservationists.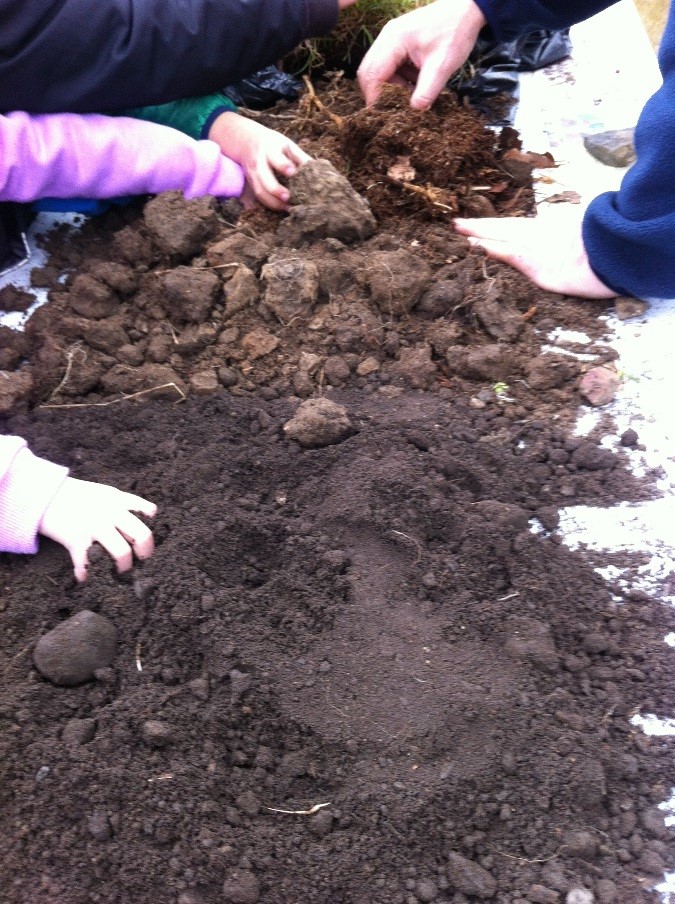 October
CEH were involved in two IYS themed events as part of Midlothian Science Festival.
At the Kabin community garden in Loanhead, gardeners were given the opportunity to assess the texture and acidity (pH) of their soils, followed by a screening of the film 'Symphony of the Soil'.
At the Glencorse Science Gala Day there was a range of family activities including a worm charming, a chance to look at different types of soils, a quiz about life in the soil and a game based on the carbon cycle.
November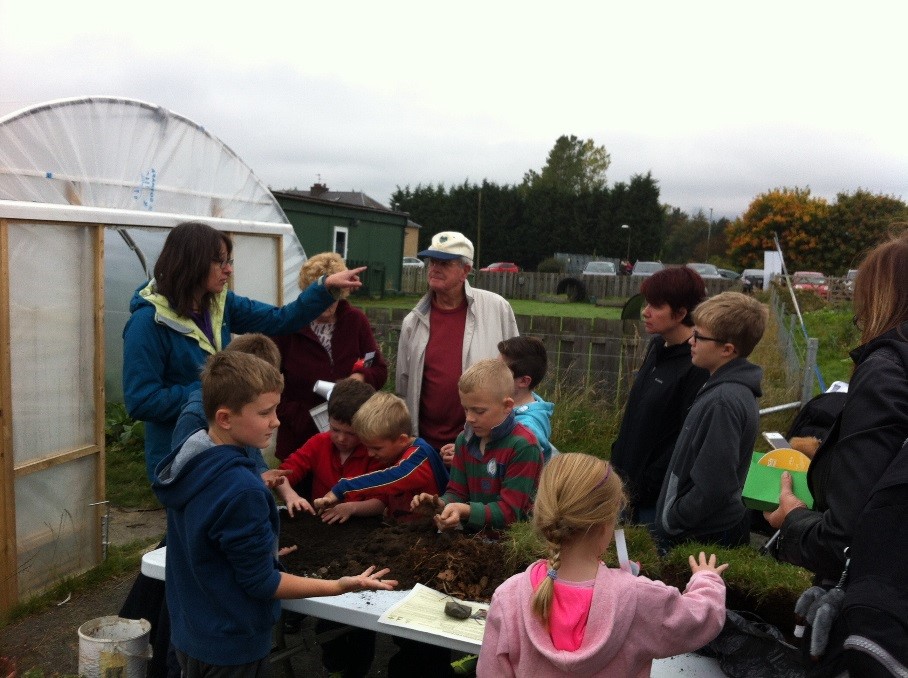 In November staff from CEH took part in "Mission: Climate Science", an event for school children and families which allowed them to experience how scientists collect data on methane emissions from arctic soil. The highlight of the event for many of the participants was an interactive performance using a mock up version of the UK FAAM research aircraft.
December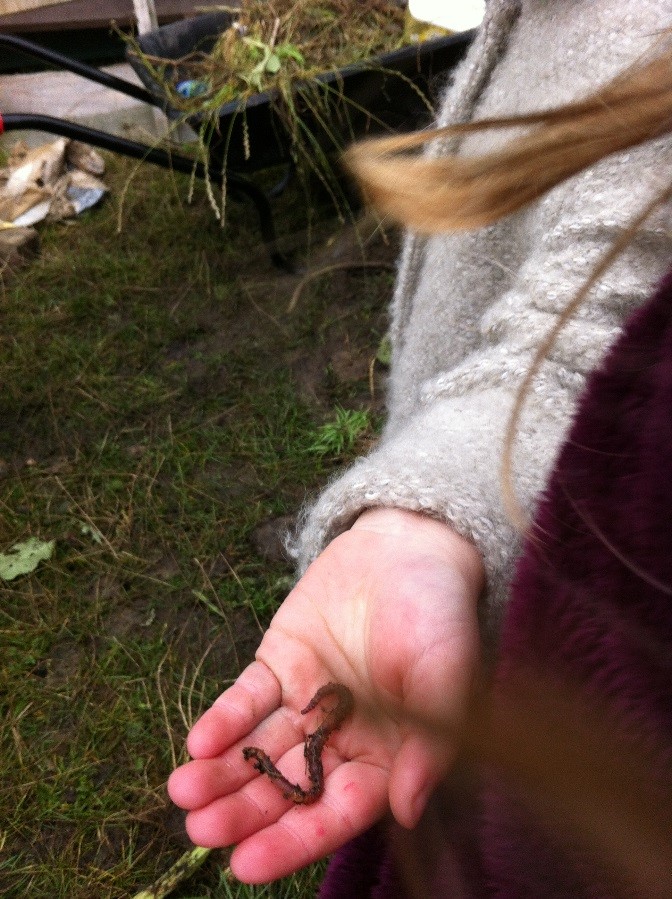 Dave Robinson from CEH was a co-lead author of the 'Status of the World's Soil Resources' report, coordinating the components on soil change and ecosystem services. The report was published by the Intergovernmental Technical Panel on Soils on 4 December, World Soils Day, to mark the end of International Year of Soils. The report found that '[t]he world's soils are rapidly deteriorating due to soil erosion, nutrient depletion, loss of soil organic carbon, soil sealing and other threats, but this trend can be reversed provided countries take the lead in promoting sustainable management practices and the use of appropriate technologies'.
To round off the year, NERC's Planet Earth magazine carried an article highlighting the diverse work on soils carried out by CEH and the British Geological Survey.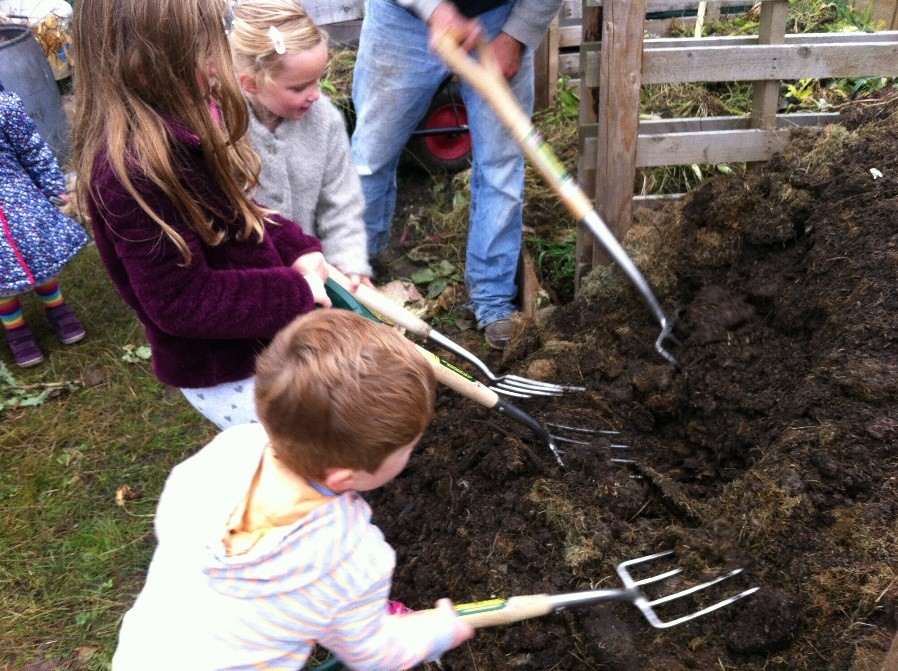 In between all that outreach activity CEH also published nearly thirty papers on soils in peer reviewed journals, covering a wide range of topics from peatland management to how climate change affects soils and the fate of nanomaterials in soils.
Legacy
The legacy of IYS will continue to be felt into the future. One immediate result is that the UK Environmental Audit Committee has launched an Inquiry into Soil Health, and CEH's Bridget Emmett co-ordinated CEH's response.
Going forward, soils research will continue to feature prominently in CEH's research, with plans for a comprehensive network of experiment soil monitoring sites and more integrated modelling of soil behaviour. Hopefully the increased awareness of soils should make it easier to make the case for these sorts of projects, ensuring that our soils are well managed so that they can continue to provide us with a wide range of services.
To learn more about CEH's work with soils, please visit our International Year of Soils page.