This month's issue of Weather, the journal of the Royal Meteorological Society, takes a look back at last winter, asking "How unusual were the storms and floods experienced by many areas of the UK during late 2013 and early 2014?"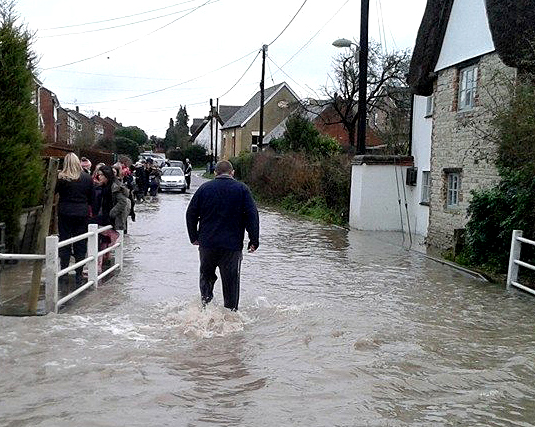 As well as papers on the weather systems (Kendon and McCarthy) and coastal flooding (Sibley et al), Katie Muchan from CEH together with colleagues Jamie Hannaford and Simon Parry, and Melinda Lewis of the British Geological Survey, review the inland flooding, which included prolonged river flooding in many areas – notably on the Somerset Levels and in the Thames Valley – and the opening of a large number of sinkholes, bringing damage to property and affecting livelihoods.
In the paper, Katie and her colleagues outline several key aspects of the events of last winter, concluding:
"A defining aspect of the winter was the occurrence of multiple types of flooding. The combination of coastal, pluvial, fluvial and groundwater flooding in winter is not unusual, but its extent, frequency and severity through the winter of 2013/2014 was extraordinary."
They add, "The simultaneous occurrence of multiple types of flooding and other weather hazards presented a major challenge for the emergency services."
Data from the National Hydrological Monitoring Programme (NHMP) forms the source of much of the material discussed in the Muchan et al paper.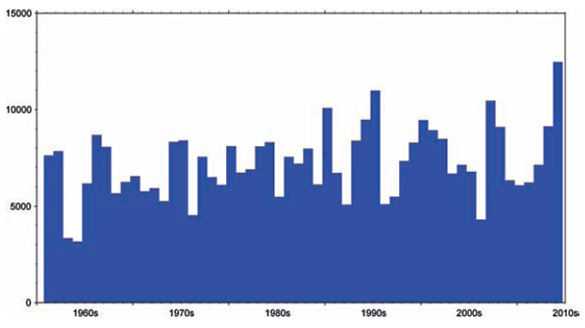 The NHMP, mentioned on many previous occasions in this blog, collates data for 104 index river flow gauging stations and 37 index groundwater boreholes in the UK, and produces monthly Hydrological Summaries.
Related links
Full citation for the paper: Muchan K, Lewis M, Hannaford J & Parry S (2015) The winter storms of 2013/2014 in the UK: hydrological responses and impacts, Weather, 70(2), 55-61. It is open access.
Weather, Special Issue: The storms of winter 2013/2014 in the UK
Monthly Hydrological Summaries for the UK [NEED NEW INTERNAL LINK]
More on the NHMP: Rainfall, UK floods and the potential impacts of climate change? 6 January 2014