International cooperation is very important in preventing and controlling the spread of invasive species globally, as Helen Roy and Peter Brown of the UK Ladybird Survey explain in a guest blog: 
Image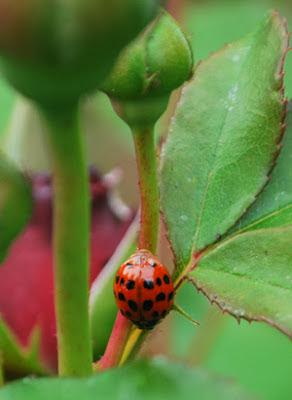 It is almost ten years since the Harlequin ladybird, Harmonia axyridis, was first recorded in the UK. This invasive alien species is native to Asia and so it is particularly poignant for us to have been invited to speak at the International Congress on Biological Invasions hosted at Qingdao*, China.
We're taking part in a session entitled "Harmonia axyridis: time for global collaboration" and feel privileged to be here representing the UK Ladybird Survey, alongside the Centre for Ecology & Hydrology and Anglia Ruskin University. During our time in China we are presenting research spanning predator-prey and natural enemy interactions through to host plant and habitat associations. All possible because of the records collated by the UK Ladybird Survey.
The online UK Ladybird Survey (including the Harlequin Ladybird Survey) was launched in 2005 following the arrival of the harlequin ladybird in the UK. We could not have imagined the response - tens of thousands of people from across the UK have contributed records of the harlequin ladybird and native species of ladybird. These observations have been invaluable in providing a unique insight into the ecology of this invader and the effects it is having on native species.
The threat posed by invasive alien species is widely recognised and the harlequin ladybird provides a model system for exploring invasion biology making the data collected through the UK Ladybird Survey extremely valuable . The success of the online survey has also provided the inspiration for the development of a system for reporting many other alien species in Britain. 
One aim of our visit to China is to strengthen collaborations with researchers from around the world, and in particular to forge links with scientists working here. We hope to build on our understanding of how the ecology of the harlequin ladybird differs in its native and invaded ranges.
Image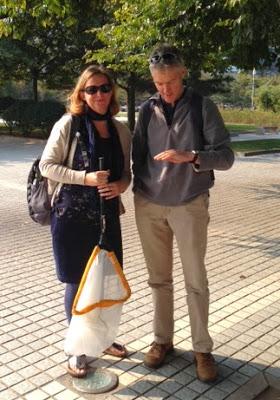 The harlequin ladybird is a dominant species in China as it is within the invaded range. Today we had the opportunity to observe, with excitement, the harlequin ladybird on the seafront trees of Qingdao. It was a fitting conclusion to a very productive and worthwhile trip.
Helen Roy (Centre for Ecology & Hydrology and volunteer scheme organiser for the UK Ladybird Survey)
Peter Brown (Anglia Ruskin University and volunteer scheme organiser for the UK Ladybird Survey)
Additional information
Staff page of Dr Helen Roy, CEH
Staff page of Dr Peter Brown, Anglia Ruskin University
International Congress on Biological Invasions 
Great Britain non-native species secretariat 
* Random fact - Qingdao city was host of the 2008 Olympic sailing competition