Image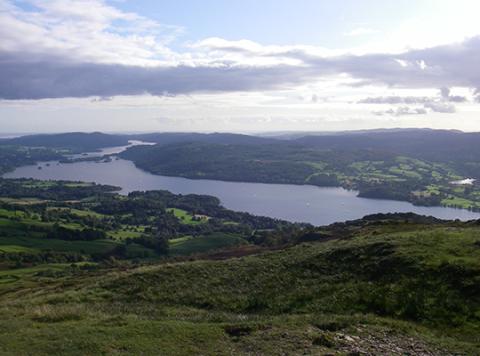 The lakes of the English Lake District are some of the best studied in the world. They are home to some of the longest monitoring records of lake ecosystems anywhere, going back more than 70 years, and also represent key locations which are contributing to scientific understanding of how lakes function. The first Cumbrian Lakes Research Forum was held earlier this month (October 2015) to try to maximise the use of this scientific knowledge for the management of lakes by highlighting how current research and novel techniques can be used to promote evidence-based management. The meeting was attended by both those actively involved in research in the Lake District and organisations who carry out the practical management and restoration of lakes.
Dr Ellie Mackay, a freshwater ecologist in the Lake Ecosystems Group at CEH's Lancaster site, helped to organise the event and was also one of the speakers.
Ellie writes, "The meeting was a great success. There are relatively few opportunties for the different groups that work on the Cumbrian lakes to get together and talk about the science and management going on in the area. I have had some really positive feedback from people who came along and found the day useful. We hope it will become an annual event to help ensure that stakeholders and scientists are mutually aware of new scientific opportunities and pressing environmental threats."
Our Storify report summarises the event and you can also view PDF versions of the presentations using the links at the bottom of the page.
Presentations from the day
Additional Information
Lake observatories: CEH monitoring sites
Staff page of Prof Stephen Maberly
View the Storify summary as a webpage
Image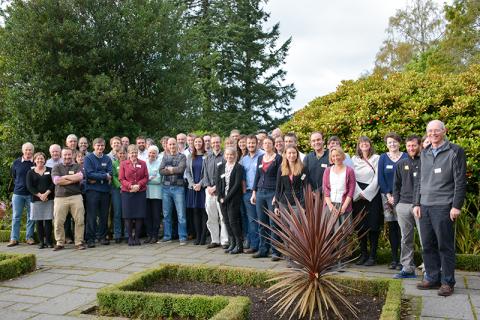 Participants at the first Cumbrian Lakes Research Forum
Image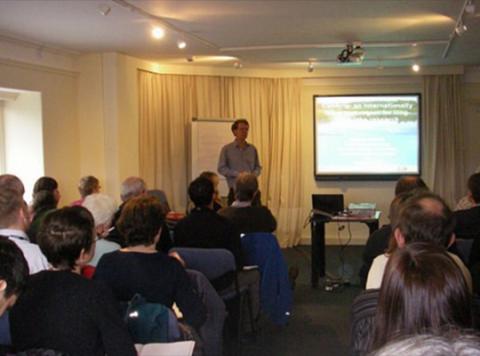 Prof Stephen Maberly presents at the first Cumbrian Lakes Research Forum