CEH scientists and students were among those at the 2015 British Ecological Society Annual Conference, held this year at the EICC in Edinburgh. One of the biggest ecological gatherings in the world, this year's event attracted some 1200 scientists.
Here we highlight some of the CEH research at the event but check the hashtag #BES2015 on Twitter for all tweets from the event, including details of other Storify articles.
Additional information
Read the full programme for BES2015 on PDF or check out the online app for full abstracts and authors lists.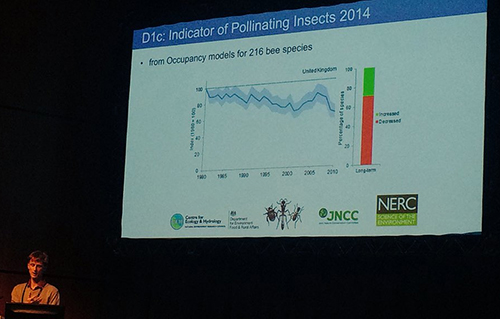 Photo: Dr Nick Isaac of CEH presenting at BES2015. Photo by Suzanna Mason