Staff from CEH's Lancaster site recently attended the STEM Cumbria Big Bang event at Furness College, Barrow, an activity aimed at generating interest and enthusiasm among local students for Science, Technology, Engineering and Maths study and careers.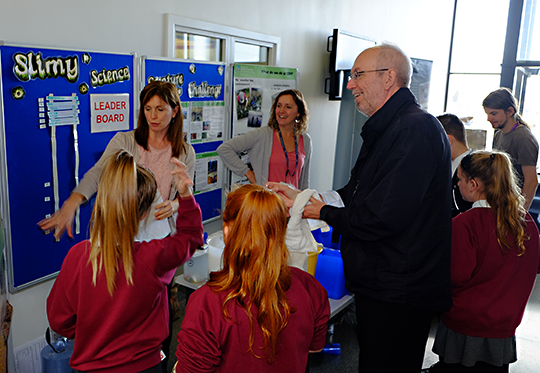 Over the two days of 22nd and 23rd October more than 500 local primary and secondary school students visited and took part in our Slimy Science Creature Challenge. The challenge involved fishing sponges out of a bucket of goo, then using foodweb knowledge to assign creatures to the correct place on the food chain. The event was very successful and a good time was had by all, especially by the winners who received a bar of chocolate!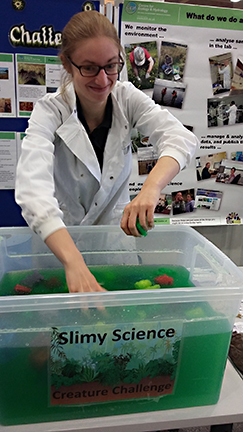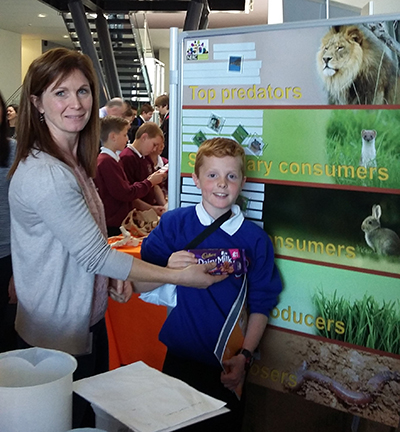 There was also a touch table display of wings, skulls and feathers from the Predatory Bird Monitoring Scheme (PBMS), complete with deceased flesh-eating beetles to demonstrate how the bones are cleaned. The PBMS is a long-term national monitoring scheme that quantifies the concentrations of contaminants in the livers and eggs of selected species of predatory and fish-eating birds in Britain and is run by CEH at Lancaster.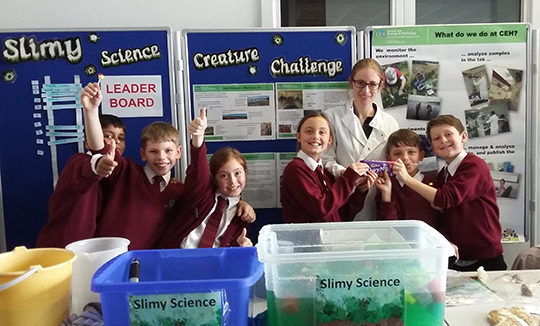 Funding for CEH to attend the event was obtained from the NERC Summer of Science – celebrating 50 years of the Natural Environment Research Council.
Susan Jarvis, Elaine Potter and Jacky Chaplow
Images courtesy of Tony Gill (STEM Cumbria Ltd) and Jacky Chaplow.
Additional information