We look back on a year of significant science at CEH, highlighting some of our most prominent papers, as well as the notable new products and decision support tools that are now in use among the wider environmental community...
High profile papers
Carvell et al (Nature) revealed how the survival of bumblebee families between years is positively linked with habitat quality at a landscape scale. Read the news story | Read the paper
Taylor et al (Nature) showed that global warming has led to a tripling in the frequency of extreme storms in the West African Sahel. Read the news story | Read the paper
The results of the first ever pan-European field study to assess neonicotinoid impacts on honeybees and wild bees were published in Science. It received widepsread attention and was, perhaps not suprisingly, our most read news story of the year. Read the news story | Read the paper | Project page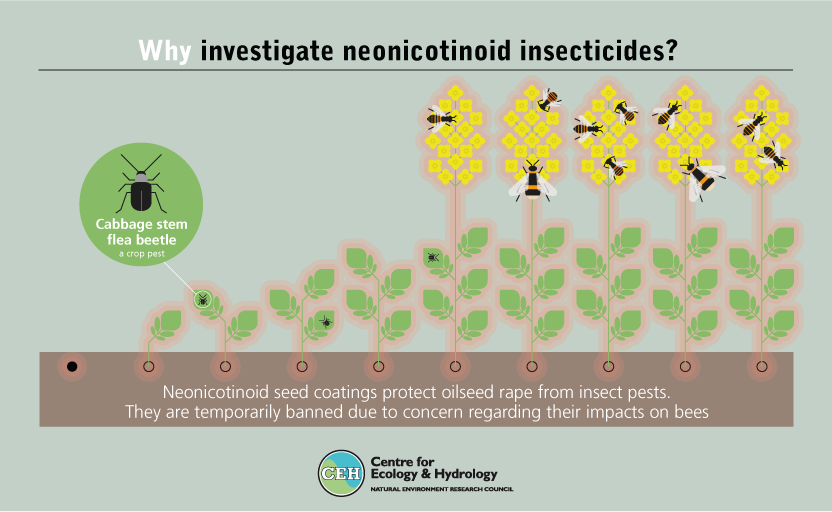 Reinsch et al (Scientific Reports) investigated how soil carbon loss is affected by summer drought and year-round warming. Read the news story | Read the paper
White et al (Biological Invasions) devised a model to predict the spread of Xylella fastidiosa and offer guidance on buffer zone control to tackle. Read the news story | Read the paper
Volunteer-contributed data was part of a study showing that urban butterflies are declining faster than butterflies in the countryside. Read the news story | Read the paper
Meanwhile a study in Global Change Biology showed that birds and butterflies struggle to cope with climate change in intensively farmed and urbanised landscapes. Read the news story | Read the paper
Despite high-profile coverage of plastics pollution in marine systems, a review of evidence (published in Science of the Total Environment) highlighted the need for more research into how microplastics are harming land-based ecosystems. Read the news story | Read the paper
Another review, this time in Progress in Physical Geography, showed how advances in climate change and hydrology science have helped to manage flood risk. Read the news story | Read the paper
Research in Agriculture, Ecosystems & Environment looked at how different forms of buffer strip management can benefit the survival of farmland birds. Read the news story | Read the paper
The growth and diversity of environmental citizen science was revealed in a study in PLOS One. Read the news story | Read the paper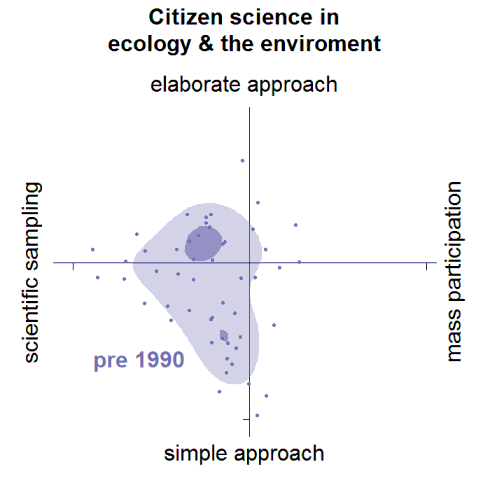 An analysis of invasive non-native species occurrence in 48 countries showed how global trade networks were playing a key role in the distribution of invasions across Europe. Read the news story | Read the paper
A new study showing for the first time that climate change has a real impact on flood events in some regions across Europe used river flow data from the National River Flow Archive. Read the news story | Read the paper
A review, led by Centre for Ecology & Hydrology scientists, called for ecological measures to ensure sufficient and nutritious food supplies for a growing global population. Read the news story | Read the paper
Bogs can continue to function properly even if the plant species composition shifts as a result of environmental change, new findings published in Nature Communications showed. Read the news story | Read the paper
A scientific model was devised that explains the appearance, disappearance and peak numbers of adult midges in the UK on the basis of temperature effects on their survival and development. Read the news story | Read the paper
CEH led an international team on a study setting out a way of valuing soil's contribution to food and wider ecosystem services across Europe. Read the news story | Read the paper
An increase in diet diversity among European shags on the Isle of May was linked to warming trends in Sea Surface Temperature, an indicator of climate change in the region. Read the news story | Read the paper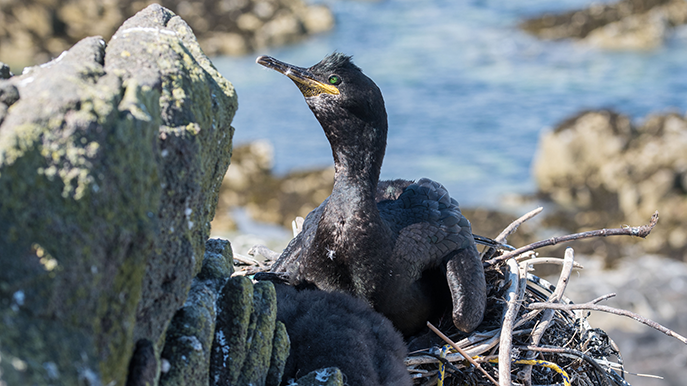 Planting trees can reduce flood risk in some cases, but a high intensity forest land use, such as grazing, could counteract any positive effect of trees, a new study suggested. Read the news story | Read the paper
Plant respiration has been a potentially underestimated source of carbon dioxide release to the atmosphere. Huntingford et al (Nature Communications) shows that across the world, carbon release by plant respiration may be around 30% higher than previously predicted. Read the news story | Read the paper
Water quality in rivers and lakes could be placed under pressure from harmful levels of soluble phosphorus, despite well-intended measures to reduce soil erosion and better manage and conserve farmland for crop production according to a study in Journal of Environmental Quality. Read the news story | Read the paper
New data, products and tools
The latest Land Cover Map for the UK was published, the most rigorous and up-to-date digital land cover map to chart the face of England, Scotland, Wales and Northern Ireland's rural and urban landscapes.
The UK Drought Portal was launched, allowing users to explore and monitor the latest drought situation across the UK using near real-time data
Existing flood frequency estimation techniques were updated and improved with the addition of more local data.
New apps included Asian Hornet Watch, which offers tips to identify this invasive species as well as recording tools; and Bloomin' Algae, which allows the monitoring of harmful algal blooms which can threaten public and animal health.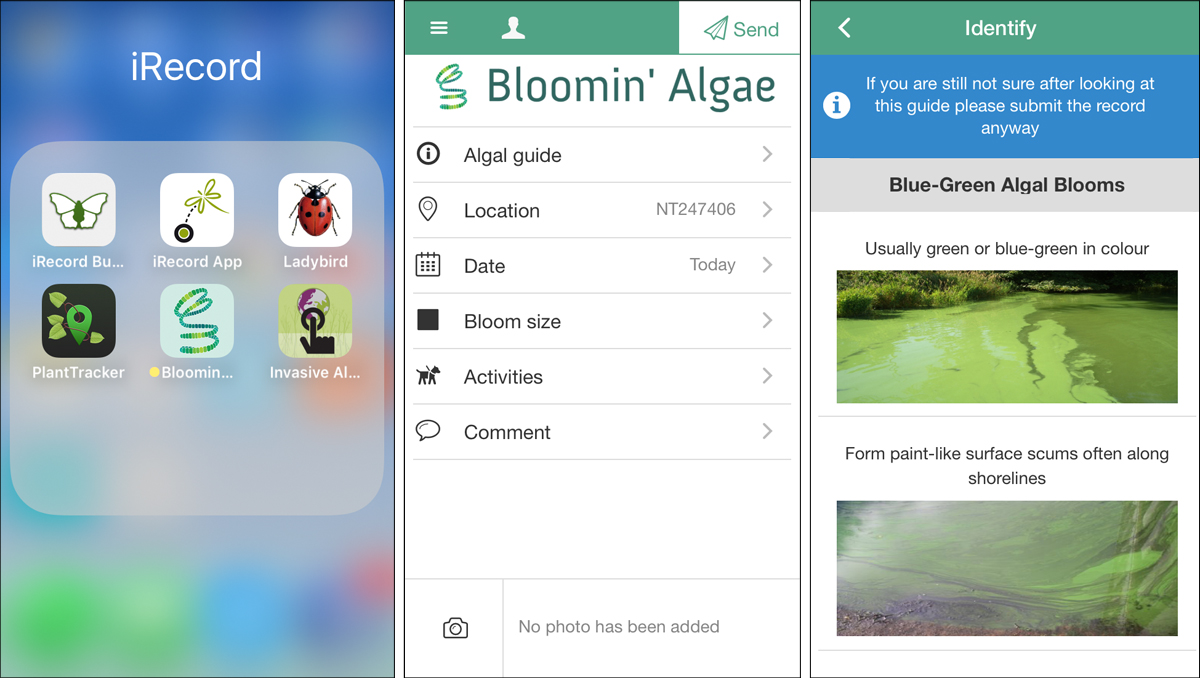 The Catchment Management and Modelling Platform (CaMMP) provides freely available data, models and tools to inform decisions on catchment management for meeting targets for improving water quality.
The Landscape Typology Tool brings together different types of data for land managers and policy makers to work out how to better take account of local priorities and needs when making farming decisions.
CEH scientists have delivered an exciting new hydrological seasonal forecast demonstrator for the water sector in Europe.
The CALEDON computer game has been teaching people from secondary school age upwards valuable lessons in tree health.
Project news
Early findings of the impact of the Glastir land management scheme and long-term trends in the Welsh countryside were published.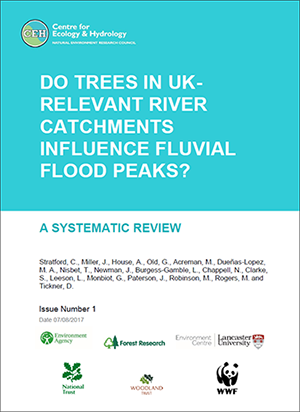 CEH published results of a systematic review of the current evidence for tree cover as an effective flood mitigation measure in order to inform policy and planning decisions, and to identify knowledge gaps and areas for priority research.
A major EU-funded project, EKLIPSE, will provide policy makers with the information needed to make decisions on conserving biodiversity and ecosystem services and solve environmental problems across Europe.
Details were announced of a multi-agency research project to investigate deadly tick-borne diseases in Indian forest ecosystems.
The collaborative Landwise project will work with farmers, advisors, communities and local authorities across the West Thames area to learn how different land management methods impact on flood risk.
CEH is participating in the first national PhD training programme to tackle antimicrobial resistance.
The Hydro-JULES programme will develop a new generation of terrestrial hydrological models linked to, and in collaboration with, the Joint UK Land Environment Simulator (JULES) model.
The first short film from the Marine Ecosystems Research Programme was published.
An urgency grant was awarded to understand the ecological impact of a recent major forest fire near the Chernobyl nuclear power plant.
International collaborations
CEH is helping to promote environmental research excellence in support of evidence-based environmental policies in China. A blog post by Alan Jenkins summarised developments.
A UK-China research collaboration is aiming to tackle agricultural over-fertilization and connected soil health issues.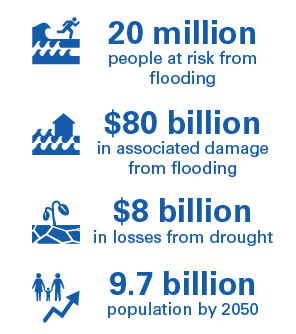 Hydrologists from CEH are collaborating with the World Meteorological Organization (WMO) on a pilot hydrological status and outlook system.
We joined a £7.8m project to improve African weather forecasting capabilities and help governments better prepare for the dangers of extreme storms, droughts and floods.
CEH co-organised a workshop to discuss the soil quality challenges in Malaysian and Indonesian oil palm plantations.
CEH will continue to represent the UK on UNESCO's International Hydrological Programme Intergovernmental Council.
Funding for the India-UK Water Security Centre was extended.
CEH further strengthened ties with partners in India by exchanging a memorandum of understanding with the Indian Institute of Technology Roorkee (ITT Roorkee).
Prof Mark Sutton, who will lead the International Nitrogen Management System, took part in an international conference exploring the challenges and opportunities for nitrogen research between scientists in the UK and India.
Popular content
In terms of the blog posts that grabbed our readers' attention, your top reads for the year included the regular detailed looks at the country's hydrological status. In spring, we examined the unseasonably dry April. In summer, we wondered whatever happened to the 'drought', and in winter, we looked at the water resources prospects for the months ahead.
Also highly read was a post that crunched the numbers behind a year of iRecording, complete with a neat data visualisation of where in the UK your biological observations were being made.
Other top blog posts included:
We published many other news stories and blog posts throughout the year but can't possibly list everything. A big thank you to all our contributors and readers - why not look through our back catalogue of news stories and blog posts. You can also keep up to date by following us on Twitter.