This year's British Hydrological Society Peter Wolf Symposium will be held at the Centre for Ecology & Hydrology, Wallingford on the 3rd and 4th May. The conference is ideal for young hydrologists and those in the early stages of their careers and creates a friendly environment and a valuable opportunity for those early in their hydrological careers to learn about other science in the field, practice their presentational skills and meet other like-minded scientists.
Guest speakers
Anne van Loon (University of Birmingham): Hydrology in the Anthropocene
Rob Wilby (Loughborough University): biases and errors in hydrological data
Glen Watts (Environment Agency): ensuring hydrological research reaches decision-makers
Programme
Registration will open at 10.00 on Wednesday 3rd May with the Symposium opening at 10.30. Field visits will end between 15.30 and 16.00 on Thursday 4th May.
The provisional programme is available here.
Field visits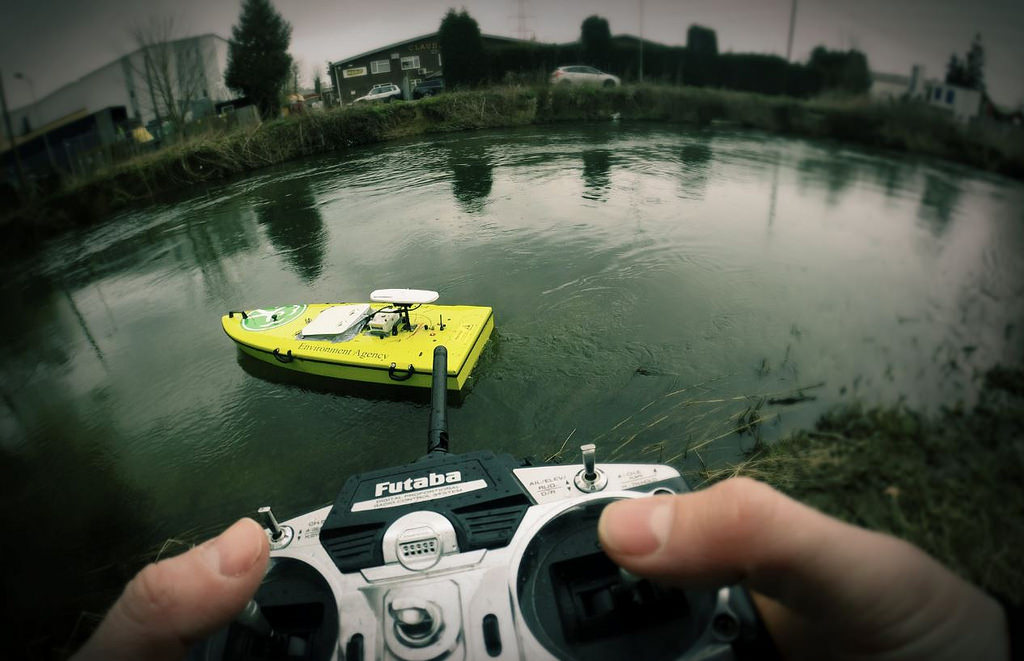 On Thursday 4th May we will be conducting field visits in the area surrounding CEH. There will be talks and a tour over at HR Wallingford. HR Wallingford is an independent civil engineering and environmental hydraulics organisation who deliver practical solutions to complex water-related challenges fac ed by their international clients. Their facilities include state-of-the-art physical modelling laboratories which include: wave basins, a hydraulic structure and river floodplain modelling area and specialist facilities for tsunami generation, to name just a few. There will also be a talk and demonstration of the ADCP ARC-Boat, by Nick Everard (Environment Agency) down on the River Thames. The ARC-Boat represents a huge advancement of hydrological technology allowing a quicker, safer, and more efficient method to taking river gauging's and carrying out mapping.
Abstracts
The provisional book of abstracts is available here.
Accommodation

We have agreed a discounted rate of £85 per room per night with the Shillingford Bridge Hotel (just outside of Wallingford) for Wednesday 3rd May 2017. If you would like to book a room please contact them directly on 01865 858567 or reservations@shillingfordbridgehotel.co.uk quoting 'CEH Peter Wolf' for the agreed price of £85 per room per night bed and breakfast. Please let us know if you have booked a room at the Shillingford Bridge and we will make sure we have transport available to take you to the hotel after the Symposium dinner on the 3rd May and back to CEH on the 4th May.
Other accommodation is available in Wallingford and the surrounding area – we have collated a list of nearby accommodation (at the end of this page). Note that we will only provide transport to/from the Shillingford Bridge Hotel.
Registration
Unfortunately the Peter Wolf conference is fully booked. Registration fees include:
Lunches on the 3rd and 4th May
Symposium dinner on the 3rd May
Transport to and from the Shillingford Bridge Hotel
Getting to CEH Wallingford
Details about travelling to the Peter Wolf Symposium at CEH Wallingford can be found here.
For more information, please email Lucy, Olivia and Steve at peterwolf2017@ceh.ac.uk.

Event Date:
Wednesday, 3 May, 2017 - 10:00
to
Thursday, 4 May, 2017 - 16:00