Attending Cereals 2018 - the leading technical event for the arable farming industry.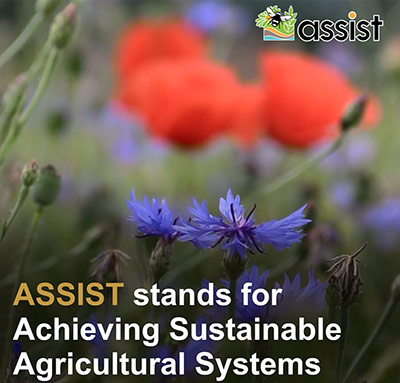 CEH scientists will attend the Cereals 2018 event to talk about the ASSIST programme, as well as the CEH science and data that can benefit farmers and the agricultural industry.
Join us on stand 246, 1st Avenue in Duxford, Cambridgeshire on June 13-14 2018.
ASSIST is a long-term National Capability programme, which, together with the farming industry, is working to meet the challenge of feeding growing populations without causing unacceptable environmental damage. Get a close-up look at the ASSIST Scenario Exploration Tool (ASSET) which can be used to explore the impacts of potential changes in the way we use the UK countryside for farming.
Immersive farmed landscapes
We'll also be demonstrating our CEH Craft virtual reality experience. This portrays the UK's farmed landscape in the world of Minecraft, showing habitats, crops, animals and buildings in a virtual reality as they are now and how they might change in the future as a result of land use change, including agricultural intensification. It has been developed by the Centre for Ecology & Hydrology using our CEH Land Cover® and CEH Land Cover® Plus Crop Maps data.
Event Date:
Wednesday, 13 June, 2018 - 08:00

to

Thursday, 14 June, 2018 - 17:00