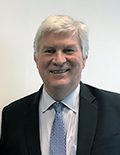 Professor Mark J Bailey FAAM, FRSB
Director UKCEH
As chair of the UKCEH Executive Board and Science Board Mark has overall responsibility for the management and scientific leadership of UKCEH and gains input from staff through chairing the People and Communication Team (PACT). He is a member of the NERC Executive Board (NEB) and a Trustee Director of Rothamsted Research. Mark is also a Fellow of the Royal Society of Biology and the American Academy of Microbiology, a Senior Editor for the ISME-Journal and sits on the Directors board of the Partnership for European Environmental Research. Key research interests include biogeochemical cycling, functional diversity and microbial metagenomics in the study of soil-plant-microbe interactions. More about Mark Bailey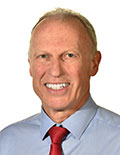 Professor Alan Jenkins
Deputy Director UKCEH and Director of Science
As well as deputising for the UKCEH Director, Alan leads on UKCEH's Science portfolio at the Executive and Science Board level, ensuring optimum integration, collaboration and strategic planning for this part of UKCEH's work. Alan is Hydrological Advisor for the UK Met Office with the World Meteorological Office, Chair of the UK National Focal Centre for the UNESCO International Hydrology Programme, Chair of the UK Committee for National and International Hydrology, UK delegate to the Governing Board of the EU Water Joint Programming Initiative, lead of the EU Water Supply and Sanitation Technology Platform Working Group on Management of Hydroclimatic Extremes, and UK representative to the European Network of Water Research Centres (EURAQUA). More about Alan Jenkins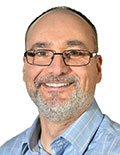 Dr Nick J Wells MBA
Director, Impact & Innovation
Nick is the UKCEH Director of Impact & Innovation and Managing Director of UKCEH Enterprise Limited, and has responsibility for the impact and innovation strategy for UKCEH alongside business development, external communications, research contracts, commercialisation and quality assurance. He is a member of the UKCEH Science and Executive Boards and Executive Director of UKCEH Enterprise Limited. Previous posts include Head of Marketing at Cancer Research Technology, the technology development and commercialisation subsidiary of Cancer Research UK and postdoctoral research at the Salk Institute for Biological Studies, San Diego, USA. Nick has completed a DPhil, at the Weatherall Institute of Molecular Medicine, University of Oxford and an MBA at the Open University Business School. More about Nick Wells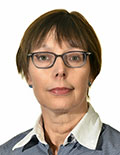 Jaqui Dingle
Director for People and Operations
Jaqui leads and directs UKCEH financial and people resource management, estates, IT and project support functions to facilitate and enable UKCEH's continued delivery of science excellence. As a member of the UKCEH Executive Board she works alongside the other UKCEH Directors to support the sustainable delivery of UKCEH and NERC strategy. She represents UKCEH on the NERC Executive Board Operations sub-committee, is a member of the NERC Programme Board on Ownership and Governance and the lead in UKCEH for this NERC programme. She is a Chartered Fellow of the Chartered Institute of Personnel & Development.
Kathleen Parsons
Director, Business & Finance
Kathleen leads on business and financial aspects of UKCEH strategy and operations and is a member of the Executive Board, working with the other UKCEH Directors to support the sustainable delivery of CEH strategy. Kathleen joined UKCEH in 2017 from Oxfam GB, where she was the International Finance & Systems Director for 9 years, leading on finance, systems and risk management for the International Programme. Before that she spent 13 years at GlaxoSmithKline in finance and management roles within their global manufacturing operations. Kathleen qualified as a chartered accountant with Ernst & Young and is a member of the Institute of Chartered Accountants of Scotland.