Here you can volunteer to participate in data collection for UKCEH scientific projects, some of which have free smartphone apps that enable anyone to record environmental information. As well as connecting thousands of people to their environment across the UK, and the wider world, Citizen Science has a high value to research and policy.
Citizen Science resources
Citizen Science Projects across UKCEH
Biological Records Centre (BRC)
Image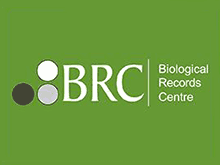 The BRC is a national recording scheme for terrestrial and freshwater species. Since its beginnings in 1964 BRC has worked closely with volunteer schemes all over the UK, collecting volunteer data and producing more than 10,000 species distribution maps. This information is invaluable for researchers, allowing them to monitor species trends and track environmental change. 
By using the iRecord family of smartphone apps, or recording sightings online at iRecord, you can become part of a community of citizen scientists working to better understand our natural environment. 
National Honey Monitoring Scheme
Working in partnership with UK beekeepers, the National Honey Monitoring Scheme aims to use honeybees to monitor long-term changes in the condition and health of the UK countryside. However, we need the help of beekeepers if this scheme is to work.
National Plant Monitoring Scheme (NPMS)
The National Plant Monitoring Scheme is a partnership of the Botanical Society of Britain and Ireland (BSBI), the Biological Records Centre (within the UK Centre for Ecology & Hydrology), Joint Nature Conservation Committee (JNCC) and Plantlife. The scheme is looking for volunteers to help scientists with an annual stock take of the UK's wild plants and their habitats. The surveys of wildflowers and their habitats will provide evidence of which widespread plants are increasing or declining, as well as indicating the changing state of valued habitats such as grassland, fenland and even road verges.
Pollinatoring Monitoring Scheme (PoMS)
PoMS is the only scheme in the world generating systematic data on the abundance of bees, hoverflies and other flower-visiting insects at a national scale (currently across England, Wales and Scotland). Its two types of survey aim to establish how insect pollinator populations are changing across Great Britain. Volunteers are sought for both surveys.
Predatory Bird Monitoring Scheme (PBMS)

The PBMS is a long-term, national monitoring scheme that investigates the levels of pollution in select species of predatory and fish-eating birds in Britain. By collecting carcasses of dead birds and investigating their contaminant levels we can discover: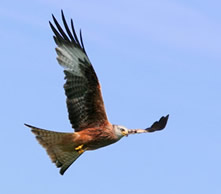 how and why the levels vary between species and regions,
how the levels are changing over time,
and how these contimaninants may be affecting individual birds and overall populations. 
For information on how to report dead birds, please contact us:
 

Telephone: 01524 595830
Email: pbms@ceh.ac.uk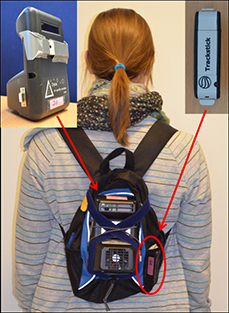 Air Quality - personal exposure to air pollution
Scientists at UKCEH provided volunteers with backpacks fitted with particle monitors and GPS satellite tracking technology. By linking daily routines of volunteers to air pollution levels, scientists could identify the key factors contributing to the individual's personal exposure to harmful pollution levels. 
Please see the article on the BBC website for more information.